Salcantay trek is an adventure trip recommended for people who like to feel the nature, walking, the spirit, tranquility, the energy of the Panama and mountains plus you can enjoy the variety of fauna and flora there in place as orchids and mountain Salcantay, the most respected and revered by the Incas.
This spectacular Salcantay Ttrek to Machu Picchu permission under the superb mountain Salcantay, one of the top and most impressive of the Peruvian Andes. The first two days will be dominated by the impressive "Apo's" Salcantay and Humanity while exploring the high Pumasetting. The third day inclines to the warm mist forest to touch Agues Calientes the fourth day. The inspiring Inca city of Machu Picchu revered visiting throughout the last day of the adventure.
Highlights: Walk next to the Grand AbuSalcantay and then get to the ruins of Machu Picchu.
Location: Salcantay trek begins with a 3-hour effort to the western part of Cusco, Peru. After which we passed the village of Mollepata and started the walk in Challacancah.
Duration: 5 days / 4 nights…
Level: Moderate
Classification of Adventure: According to the new boundaries on the Inca Trail, Salcantay is the second utmost general trek in the area, and some of the camps are less remote than other roads.
Inca Trail alternative: If the Salcantay trek to Machu Picchu is an excellent choice.
Departure Dates: Any day with two people. We offer tours at affordable prices for two people for you to start your tour from the day that suits you best. Wet Season Trek Suitable for January, February or December, (depending on weather conditions).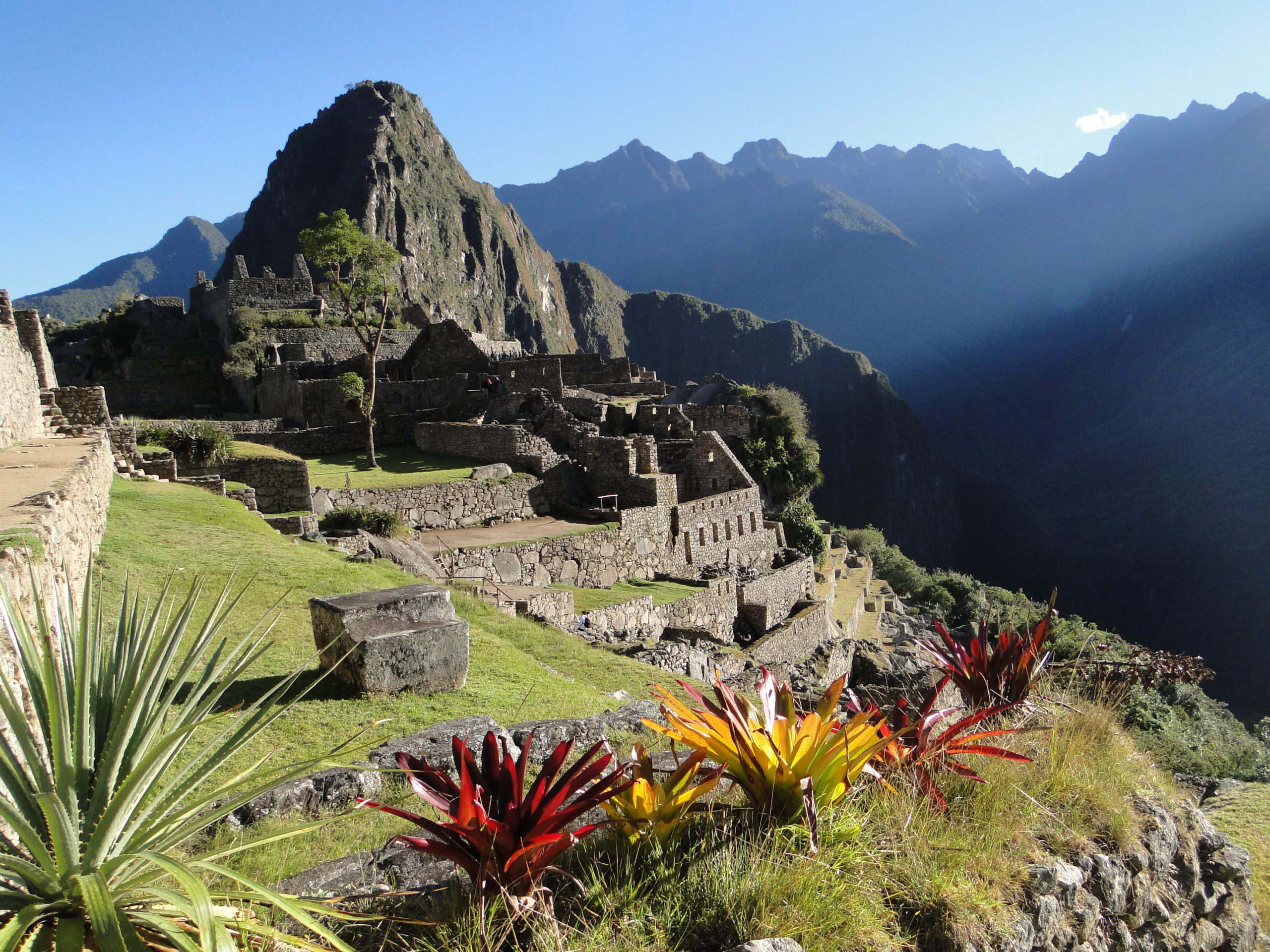 Tour Summary
Salkantay trek to macho Picchu is an older and distant substitute path to the Inca Trail, has been much more spectacular and diverse ecological walk among lakes, stunning snow capped Humantay and Salcantay, passing through rivers and maximum subtropical vegetation and fauna. This road is an excellent choice for those who want to escape the most congested routes and more quickly, or for those who are looking for an alternative when traditional Inca Trail spaces are occupied.
This impressive tour goes under the magnificent mountain Salcantay (6,710 m / 22.014 ft.), it's one of the most impressive and highest of the Peruvian Andes. As we've said, the first two days will be dominated by the stunning snow – capped Salcantay and Humantay, while walking by the high Andean landscape. The third day inclines to the thick mist forest to touch Agues Calientes the fourth day. The inspiring sacred Inca citadel is visited through the last day of the program in Machu Picchu. This tour is an exciting decision for anyone who have not found space on the path of alternative Inca Trail to Machu Picchu. The tour Salcantay was recently named by National Geographic Adventure Travel among the top 25 world tours.